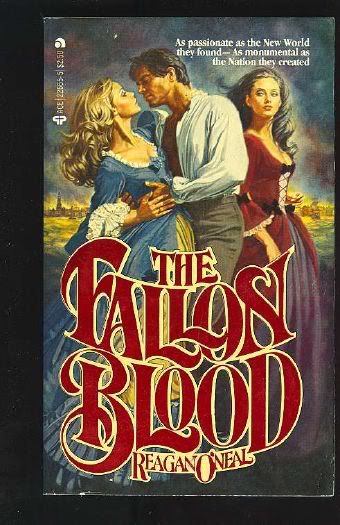 Some, but not major. The first book of his that was published was The Fallon Blood, and it was enormous, and for some reason, it had to be cut. It was going to be published at Ace, and I guess they were just blanching at production costs, and I said, "Well can't we get rid of some of these battles?" And he said, "Harriet, I wounded Michael Fallon, and sent him off to Georgia to recuperate to get rid of a hundred battles. I mean, we really can't; there's no way we can take out any of them." I went, "Oh." So, I said, "There's nothing for it, then; we'll have to take out three lines on every page." And that's what we did.
Matt Hatch
And did you work together on those lines?
Harriet McDougal
Yeah. And a friend asked me to go out to dinner with her and the guy she was dating, although her divorce wasn't final—she wanted me to be a "beard", if you've heard the expression—and I said, "If you help with the snopake!" So we're all on there doing this...but Jim said my nature as an editor...he said, "Harriet, if you were editing Charles Dickens, you would have said, 'Now Charles, you can have "bah", or you can have "humbug", but you can't have both!'" (laughter) And I think it's pretty true.
Matt Hatch
Did that relationship of editing go on through the entire Wheel of Time? In other words, were there all these times you would sit down in The Shadow Rising, and say, "Jim...okay, three lines; we gotta cut three lines out of these."
Harriet McDougal
He'd pretty much learned to do it himself by then, and certainly in The Eye, I would say, "Well, this can go," and he'd say, "Well Harriet, in the fourth book, um..." (laughter) I didn't really realize what I was up against. (whine) "But Harriet, in the third book...in the fifth book...these things have got to be there." (meek voice) "Okay, okay." And he'd learned...he was tightening up his prose by then, a lot. And actually, as the series went on, it got to be...I did almost no pencil-work, and I thought, "Well, man, he's learned everything I had to teach him. He probably needs a new editor now who could put him through new hoops!"
Matt Hatch
What is one major thing you taught Jim about prose, and something you think that helped him become a better writer?
Harriet McDougal
Tight. Write tight. Tighten up. And I think, even editing The Fallon Blood was very good for his prose. It was a vicious small-scale kind of cut, cut, cut. Don't use two adjectives where one will do, and if you can do without any adjectives at all, it's best. Nouns and verbs are where the strength in the writing is.